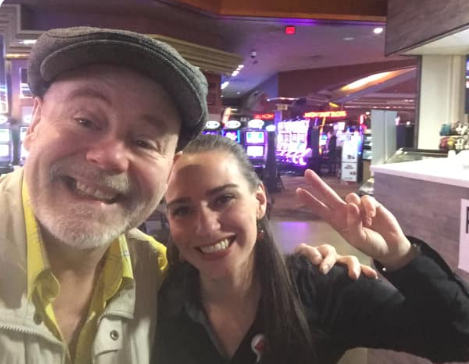 Malice is the hidden gem that I'm talking about today.
She works as a waitress in the snack bar and the restaurant.
She's such a sweet young woman, very friendly and very helpful.
Not only does she give great service but she tries
to make time to chat a little with the customers.
Her husband Giovanni works there too he's also a very nice fellow.
If for any reason you just don't feel like cooking dinner, you should stop on by.
They make some very tasty barbecue ribs, and the fish and chips are excellent…
and Sunday is when they have the discount on the fish and chips…they are my favorite.
By the way just so you know in this picture you'll see a large coleslaw because I ordered it. I'm a big coleslaw lover. lol It's only $3.00 extra.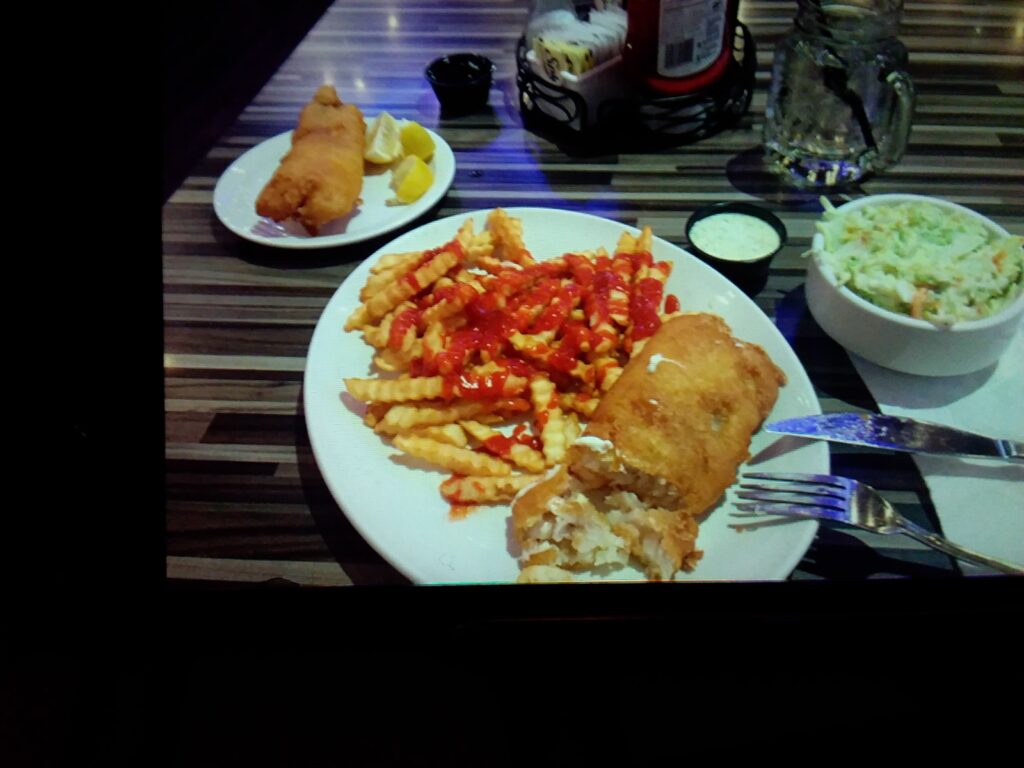 Brought to you by: #FoodEdmontonDining