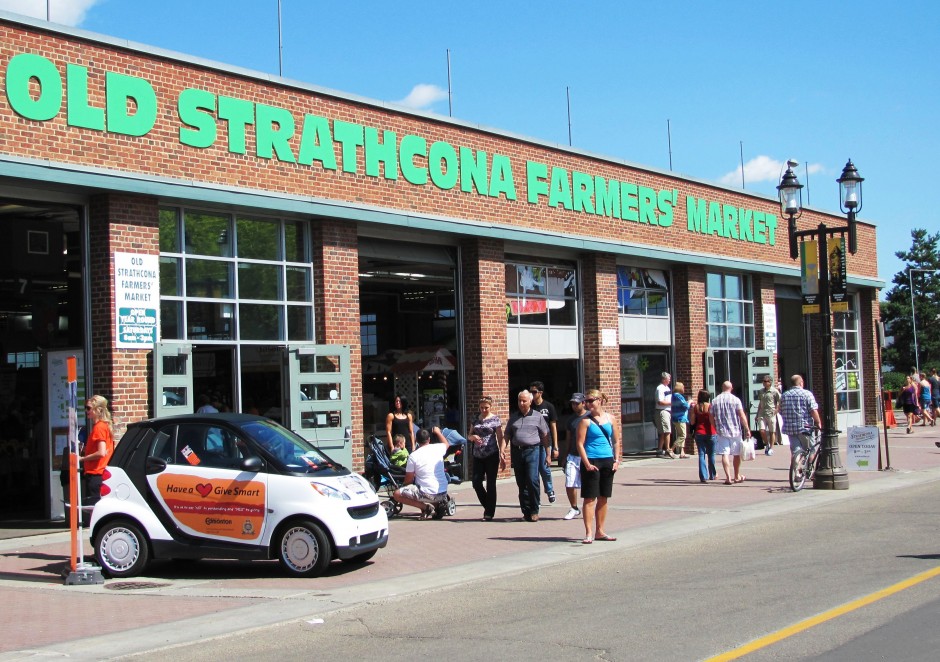 Old Strathcona Farmers Market in Edmonton, Alberta. The market started 40 years ago with vendors selling their goods out of the back of their trucks and trunks of their cars.
The vendors serviced over 400,000 customers in 2022. Edmonton's biggest indoor year round farmers' market. Fresh from the farm to your family! Meat and Vegetables. They make it, They bake it, They grow it, They sell it! Over 130 vendors selling only the freshest local food and handmade arts and crafts. Open every Saturday, all year 'round! Free customer parking during market hours in our lot across Gateway Boulevard.
Located at 10310-83 Avenue NW In the old ETS bus barn.
Brought to you by foodedmonton.com.