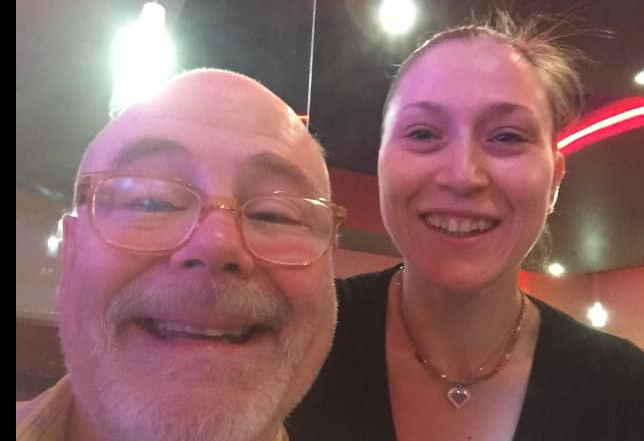 Yes that's me Don with Katya.
Edmonton's hardest working waitress.
Katya Yahya:
I've been going to Century Casino restaurant for years now. And I just wanna say that I have never met a waitress that is so friendly and works so hard at her job than Katya. She always has a friendly greeting and a beautiful smile when I show up to have my breakfast. Most days I always cook myself a full breakfast at home but! you need to get out of the house once in a while, so that's my main reason for coming to Century Casino and see Katya and have my breakfast there.
Brought you by: #FoodEdmontonDining
The cooks do a pretty good job on the breakfast too and it's very affordable. So if you don't feel like cooking breakfast for yourself, go and
treat yourself to a good breakfast and a beautiful smile from Katya.